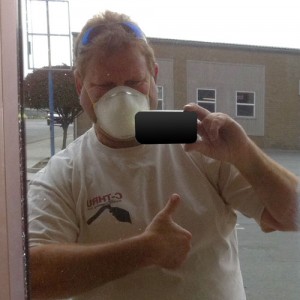 C-Thru Window Cleaning began in 2007 as a small window cleaning company. It was established with the explicit goal of providing outstanding, year-round, window cleaning and maintenance services to residential and commercial customers from Exeter, Visalia, Three Rivers, Tulare and beyond.
The staff at C-Thru Window Cleaning, led by owner Dave Freeborn, take pride in their advanced technology approach to window cleaning. Whether you're in need of window cleaning, pressure washing, restorative glass work or minor screen repair, we stand behind our work. Our promise to you is that we will get the toughest and most demanding jobs done quickly, with minimal disruption to your daily life, backed by a 100% satisfaction guarantee.
We exist to serve our customers. If there is anything that we can do for you, please call us at (559) 799-0764.